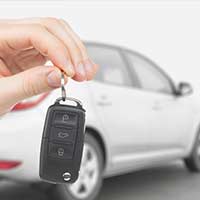 You have arrived at Hemet Secure Locksmith, where we proudly serve the customers of the entire Hemet, California community with the utmost level of quality and integrity, offering top-quality automotive locksmith solutions:
automotive emergency lockout help, 24/7
open your vehicle if you're ever locked out
unjam the trunk
replace your car keys & car locks
removal of broken & stuck car keys
servicing all automobile makes & models
unjam the glove box
transponder chips
lock repairs conducted following a car break-in
High-Security Sidewinder key duplication services
…& much more!
Whether you use your automobile for work or play - commuting to work, dropping the kids at school, going out for a night on the town, taking a family Sunday drive, rushing to an important meeting, or running errands - your destination is important to you. So if you ever are unfortunate enough to suddenly find out that you are locked out of your car, it is never convenient and it is always unnerving. No matter whose fault it is, you're definitely in a pickle, especially if it happens after sundown. But don't waste your valuable time fretting and wondering if the help you need will ever arrive at all. Please, you ought not to allow yourself to go into a panic. It may be tempting to want to toy with the notion of breaking a window, but should you actually risk being mistaken for a car thief? That's simply not a wise idea.
Instead, just pick up your phone and dial Hemet Secure Locksmith! The professional staff mobile automotive locksmiths of Hemet Secure Locksmith are at the ready, day or night, to get you out of the trouble you're in. We will soon get you right back on the road again! It's Hemet Secure Locksmith to the rescue!
CALL NOW! (951) 729-4250 - We will arrive before you know it!
Wherever you may find yourself stranded in Hemet, California, our expert staff of automotive locksmith specialists works around the clock for you, whenever you require assistance! We'll get you out of a jam, 24 hours a day, 7 days a week!
Each of the mobile automotive Hemet locksmiths on staff here at Hemet Secure Locksmith is local to Hemet, California, as well as officially certified, properly bonded, fully insured, thoroughly background-checked, and appropriately licensed, so you can count on us. We are the professionals you can absolutely trust to summarily dismiss literally any lock and key problem that may arise. Because we service every single automotive make and model, you never have to be concerned.
When you are looking for the best in town, choose to hire Hemet's first-class automotive locksmith: Hemet Secure Locksmith is, truly your go-to Hemet locksmith company!
Come and find out for yourself why, 24/7, at Hemet Secure Locksmith, extraordinary customer service is always key!
CALL US ANYTIME DAY OR NIGHT! (951) 729-4250